Established in 1975, Pacific Union is NorthernCalifornia's most dynamic and innovative real estate firm. Operating in eight regions - San Francisco, Marin County, Sonoma County, Napa County, the East Bay, Contra Costa County, Silicon Valley, and Lake Tahoe/Truckee - we set the standard for elite performance. In 2015, our over 690 real estate professionals ranked third in the nation for average sales price and ninth in sales volume, and we are the ninth fastest growing firm among brokerages above $1 billion in sales.Pacific Union's leadership operates with an entrepreneurial mindset. Our firm's unwavering commitment to investing in the right people, processes, and tools is the key to building deep and long-standing relationships with our clients. We're also the only Bay Area real estate brokerage to invest strategically in a range of professional services - home insurance, corporate relocation, and property management - to ensure that our clients fully maximize the value of their real estate assets.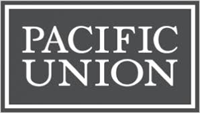 Why Choose Pacific Union
Knowledge is Local
Serving over 195 communities, our real estate professionals have substantial experience and knowledge of each area, from the most desirable street in the neighborhood to current market conditions and future trends.
Regional Presence
With over 690 real estate professionals in eight regions, we have a highly localized presence throughout Northern California.
In-Depth Market Insights
Our digital content editors regularly research and write about local market conditions and real estate trends that influence buyers and sellers, keeping our teams uniquely well informed.
Global Exposure
We reach over 200 countries through our newly optimized website, with overall traffic increasing 46 percent year over year as of March 2015.
Digital Media
We leverage the most advanced digital channels and technology – including video, microsites, online advertising, social media, mobile search and SEO, and customized reporting.
Mobile Strategy
We distribute full details about our clients' homes to leading real estate and media sites within 96 hours of listing on the most popular mobile devices so buyers can find our properties from anywhere.
Industry-Leading Results
Pacific Union is the ninth fastest growing real estate brokerage above $1 billion. In 2015, it ranked third in the U.S. for average sales price and ninth in sales volume.