For almost three decades Patti had been a trusted advisor and credible source to a multitude of publications and media, including the Marin Independent Journal, SF Chronicle, Curbed.com, KCBS Radio, SF Business Times, among others.


With an M.B.A. and being immersed in real estate for decades, Patti is astute at assessing market conditions and analyzing trends for Marin buyers and sellers. She is trusted with providing the Marin Independent Journal with the data for their weekly real estate watch column.


Patti Cohn of Pacific Union Real Estate said she had a slightly different perspective on the Marin numbers, which she called "deceiving and erratic."


"We are in a 'table top,' or plateau, market," Cohn said. "That means we're at the top, but prices are not going anywhere — not up or down."


Cohn said she sees the market now "in an 'affordability' plateau," meaning if prices fall 5 percent, demand will increase 10 percent. "It really is predictable and it makes sense."

Patti is a frequent Co-host to The Best of Investing on KDOW 1220AM Radio.
Below are some recent shows:
Best of Investing- July 20th 2019 Show
Best of Investing- June 15th, 2019 Show
Best of Investing- April 13th, 2019 Show
Best of Investing- March 16th, 2019 Show


Patti is committed to giving back through her commission dollars.


Where do Commission dollars Go? Giving Back
 All my clients play a part in building homes in Guatemala, sending a girl from Kenya to college and rescuing American children at the hands of abusers.  You see, I make a contribution to these organizations from every sale. Thank you for that!
I will do the same for anyone you refer to me. The ripple effect is enormous.


Advocating for abused American children
I am President of the Board of Directors of The Center for Judicial Excellence is a 501(c)(3) nonprofit organization based in San Rafael, California. Our mission is to protect vulnerable children in the family court system and to strengthen the integrity of all courts by creating judicial accountability. Founded in May of 2006, Kathleen Russell has spent more than a decade empowering family court survivors and their children, exposing the systemic failures in our courts, and educating the media, state and federal lawmakers, and the public about the need for major reforms. 
Here is a video excerpt from a Dr Phil show featuring Kathleen Russell exposing the abuse:


Center for Judicial Excellence on Dr. Phil


The organization's strength is rooted in its unique mix of public education, media advocacy and legislative advocacy. Our ability to expose court failures and push for judicial accountability through the media has connected us with court survivors and lawmakers, who in turn have driven meaningful state policy reforms of the judiciary. The Center has been especially effective at working to protect the rights of children whose parents are going through divorce, and the organization has been in the forefront of exposing a national crisis in the family court system that is harming millions of innocent children.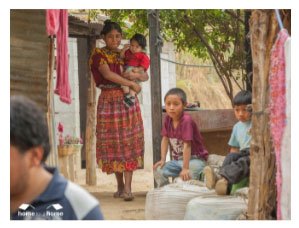 Building homes in Guatemala
I am a member of a non-profit called Home For A Home (www.homeforahome.org). Home for a Home is driven by the belief that a safe, solid home can be the catalyst to dramatic and positive change in people's lives. At each closing, I make a donation to fund the construction of homes for families in critical need. With this donation, we are building homes in the poorest areas of Guatemala.
The houses are simple, yet solid. They provide a huge improvement from the conditions most of our recipients are living in before receiving one of our homes, often dramatically improving our clients' lives. One of the donations I made toward funding the construction of a home, was in honor of you.
 Sponsoring college and expenses for girls from Kenya –
I am proud to say I am making a difference in lives of African girls and their families by sponsoring them through college.
 The Safe House Education (S.H.E.) Fund: 
Educating Maasai Girls who have the Courage
to Change their World
To provide girls of the V-Day Safe House in Narok, Kenya with college, university or trade school education in order to support these young women to become change-makers in their communities and stop the cycles of oppression (Female Genital Mutilation, Early Childhood Marriage and the refusal to educate females) in their culture and on our planet;
To offer these students scholarship for tuition and all living expenses, as well as deeply engaged mentorship from S.H.E. staff and funders as they face the tasks of becoming leaders in their communities and the world;
http://www.shecollegefund.org/


Again, thank you for choosing to work with me. Together, we are turning hopes into homes.